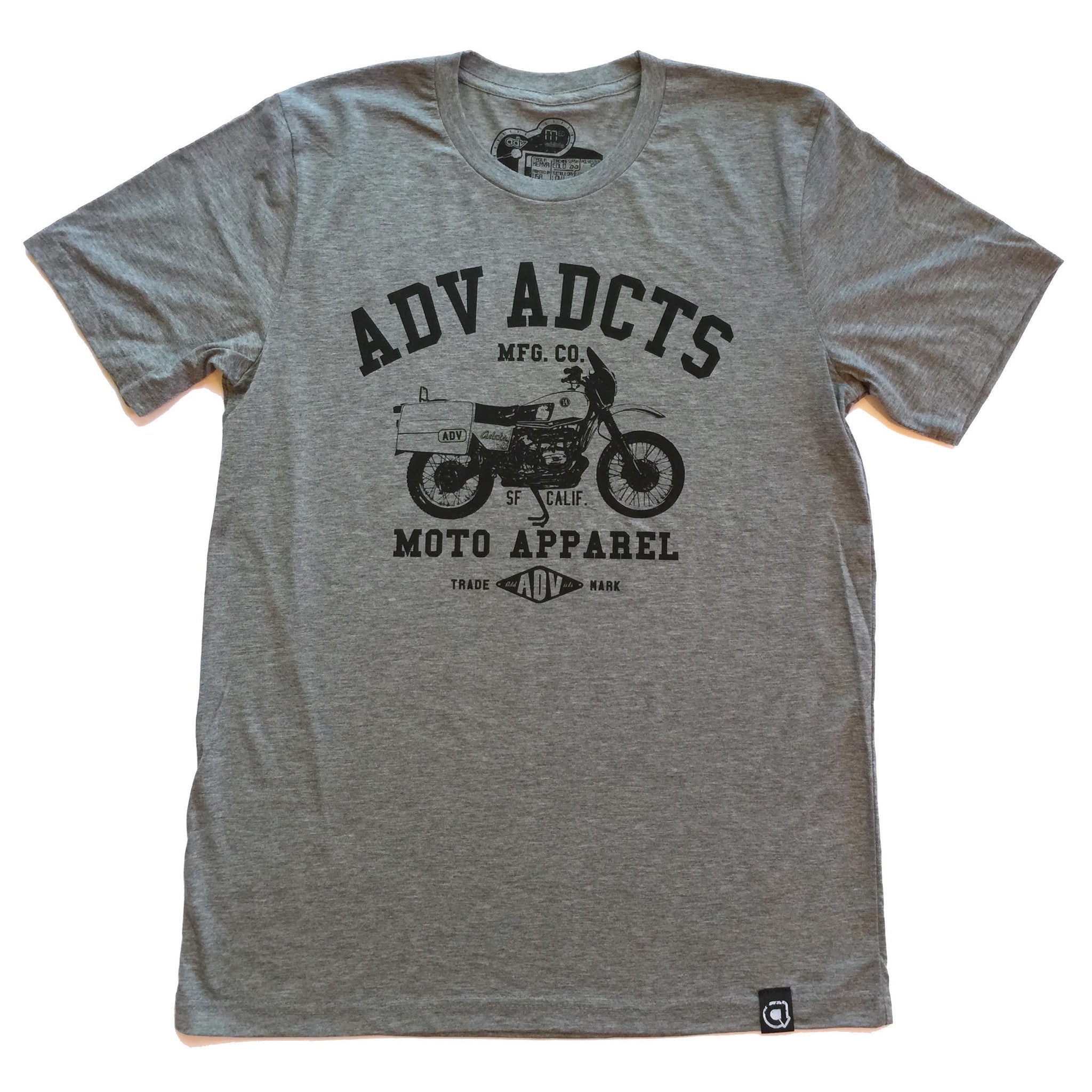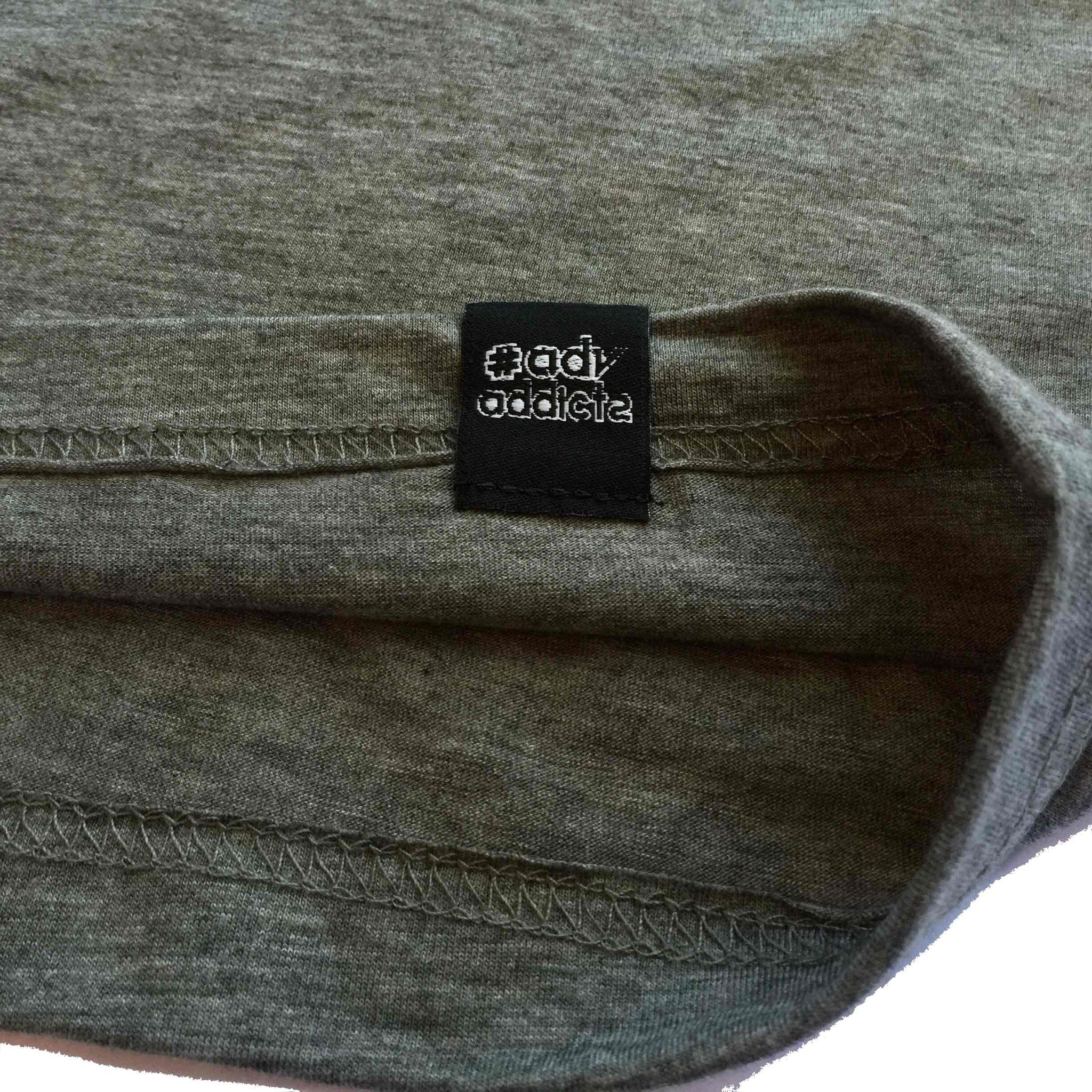 ADCTS MFG CO TEE
$ 25.95
The ADV Addicts Mfg. Co. Tee is just like your favorite gym shirt from back in the day - it's super soft and does a good job to wick moisture because of the triblend fabrics. We would have totally rocked these if there was an ADV Club back in high school...rad.

We print this triblend shirt using water-based inks, which actually dye the fabric so the ink becomes part of the shirt itself. This allows the shirt and print to stay soft and comfortable and retain a vintage look & feel. This is a fitted tee, so if you like your shirts a little more relaxed, please order a size up. Because of the lower cotton content, these will not shrink like a 100% cotton tee.
50% Poly, 25% Ring-Spun and Combed Cotton, 25% Rayon.
Very Lightweight and Incredibly Soft at 3.8 oz.
Premium Fitted Tee. See more Fit Details here.
Printed with water based inks.
Designed and Printed in the USA. Made in Kenya.